Sound Reading is designed to include some intellectual challenges and rewards to accompany the brain changing reading therapy activities.
Mysteries Solved!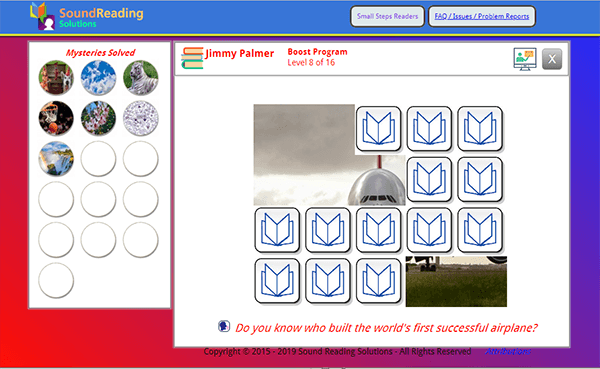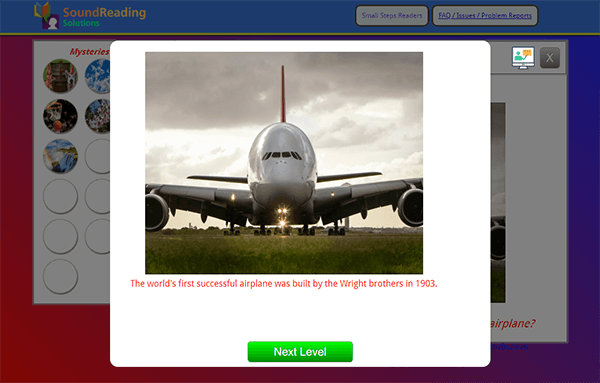 "Speak" buttons are provided to have the questions and answers read to the student. The pictures and answers for earlier levels can be opened by clicking on the icons in the "Mysteries Solved" panel.

Completion Certificates
Completion Certificates for each level can be printer by the Teacher. Each includes the levels image and the Mystery Answer.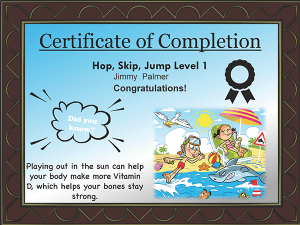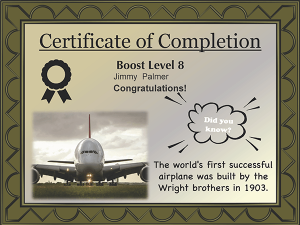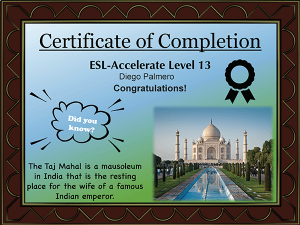 Sticker that Match Student Avatars