Artwork
Local Artwork in Remedy Program
Sound Reading is privileged to be part of a community that cares about youth education. Seven amazing artists from the Ithaca and surrounding area donated their artwork to be displayed in our online program. Thank you all for your support and donations.
Karissa Carmen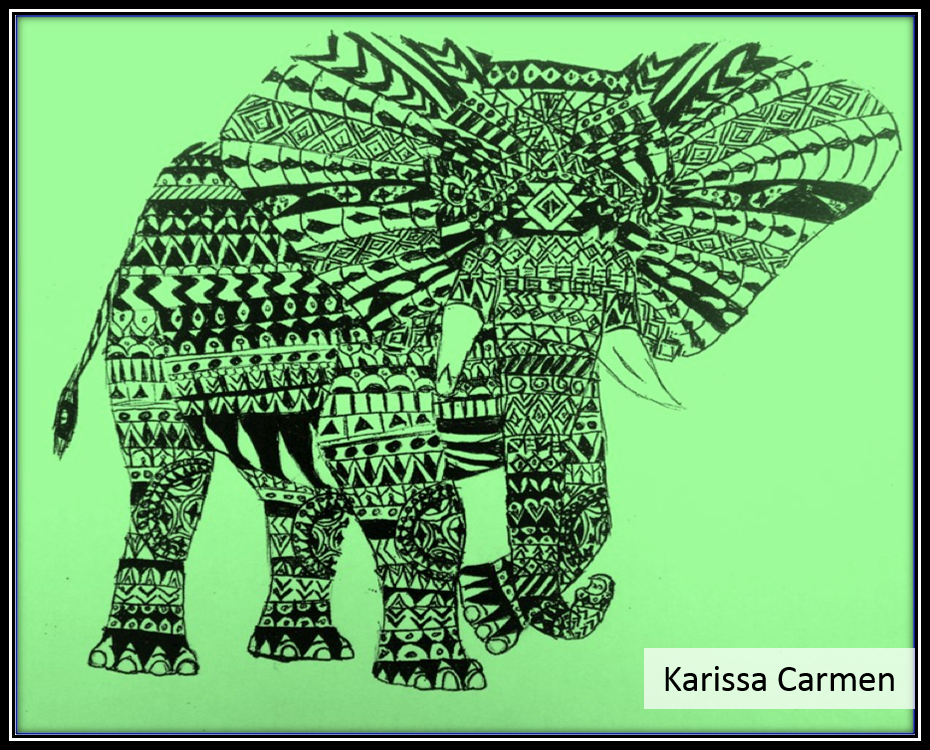 Artist's Statement: My love of art began at the age of 3 when my grandmother encouraged me to draw. I focus on developing my ability to draw animals in a unique way using pencils and fine tip markers. What I enjoy most about drawing is seeing the joy on someone's face when they receive one of my creations. My images are displayed at the Tioga State Bank in Spencer, New York as well as in homes around upstate New York. Now at the age of 14, I am not sure how I will use my artistic skills later in life, but I know it will always be a part of who I am.
---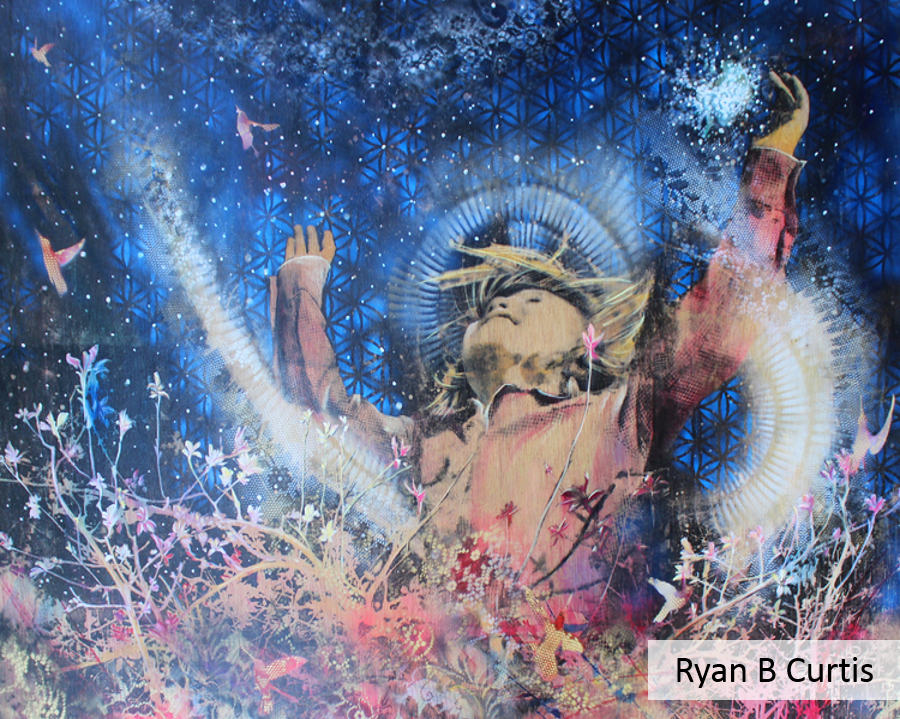 Artist's Statement: I create and share art with the intention of communicating and celebrating profound aspects of life and spirit. I aim to make work which powerfully references and communicates the abundance of the vital connection between us, our planet, the elements and a spirit of love and interconnectedness that we are all here to be, experience and share in. I intend for my work to help close the distance between the mainstream (un)consciousness and the reality of life as spirit, spirit as life. I aim to ground the high ideals of spirit and all infinite possibilities into the physical through use of material and careful play and allegiance with time and space. I recognize my path as an artist as a walking prayer and give thanks for the guides of synchronicities and opportunities which – through the discernment of my sometimes painfully cultivated wisdom serve as guides for me. I intend to be strong on my path as an artist – and yet I allow myself to be fully human in my pursuit of the ideal. I keep in mind that some of the best "work" is actually play!
The muses which I tap into to create my work shift as I grow and change – but nature, human and animal forms, sacred geometry, emotion and transcendence seem to be mainstays. I create and embed images into the physical as reminders of the deeper picture. This process of creating art definitely serves the healing, fortification and transformation of my spirit – my hope is it serves others as well.
My art is currently born of experiments and practices with drawing, photography, digital collage, alternative printmaking, mixed media painting and digital meets analogue; totem plant and animal spirit influenced airbrush body painting. I often begin with photographs – of nature, animals, structures, geometrical structures, paintings, people I've painted … and I create a digital collage. I own an old oil toner printer from which I assemble a collage of prints which I then transfer to pre painted wood, paper or raw canvass using citrasolv. The transferred image becomes a layer of the mixed media painted collage as I continue to work the piece with layers of paint, airbrush, stencils, love, hope and desire for meaningful aesthetic harmonic resonance and impact.
Right now – I am living in Trumansburg NY – just outside Ithaca. I'm in the best art studio that I've had the pleasure to call my own so far this lifetime and my main focus is on illustrating the book – "You've got the UNIVERSE in your hands" … If you took the time to read all this – thank you – and know that I would love to hear from you. Wishing you the very best – and if you are reading this then you most certainly have it coming!
---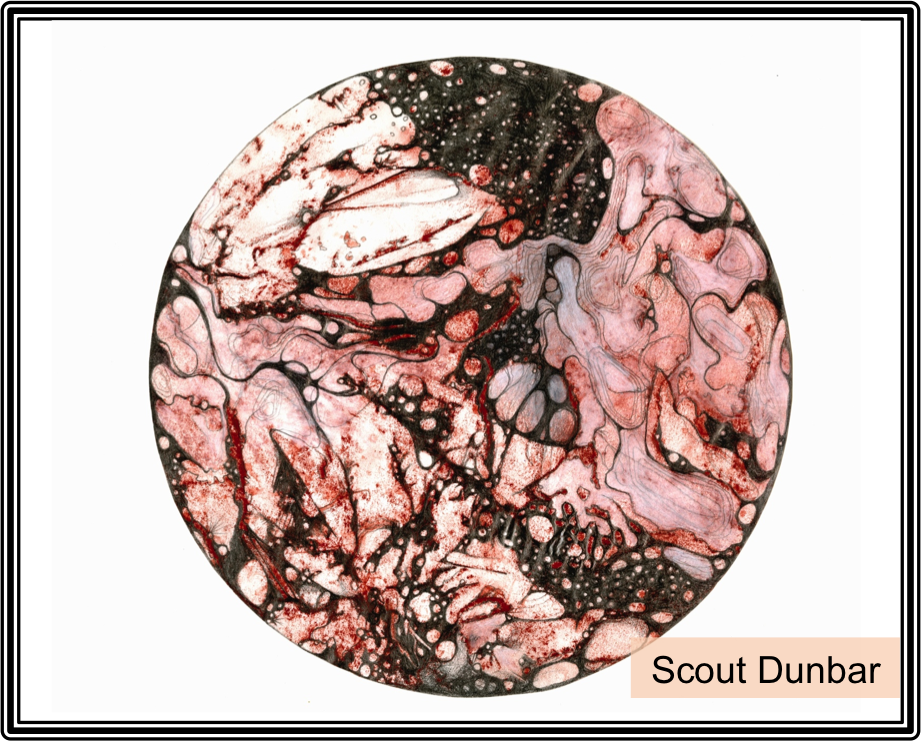 Artist's Statement: I was born in Ithaca, NY and received my BFA from Alfred University in May 2011. In the spring of 2010 I traveled to Paris, France where I spent time researching and drawing Parisian architecture. Upon my return, my close friend and I set off on a cross-country journey to sell our artwork at various festivals and fairs throughout the United States. After graduating I spent a few months apart from art while I traveled and explored more of the country as well as parts of Europe.
I began creating again in the fall of 2011, and since then have had the opportunity to exhibit in a number of venues in Ithaca, NY as well as various outlets in western NY, Ohio, Michigan, NYC, Ireland and Nova Scotia. I joined the State of the Art Gallery in the spring of 2012, and was fortunate to be awarded the Kahn-Family Fellowship at the Ink Shop Printmaking Center located in Ithaca that same year.
Following my fellowship at The Ink Shop, I relocated to Brooklyn, NY where I pursued an internship at Dieu Donne Paper Studio. I currently reside in Brooklyn where I continue to create work and have begun working on illustrations for a children's book. I am excited to for the release of the next Studio Visit magazine later this year in which my work will be featured.
---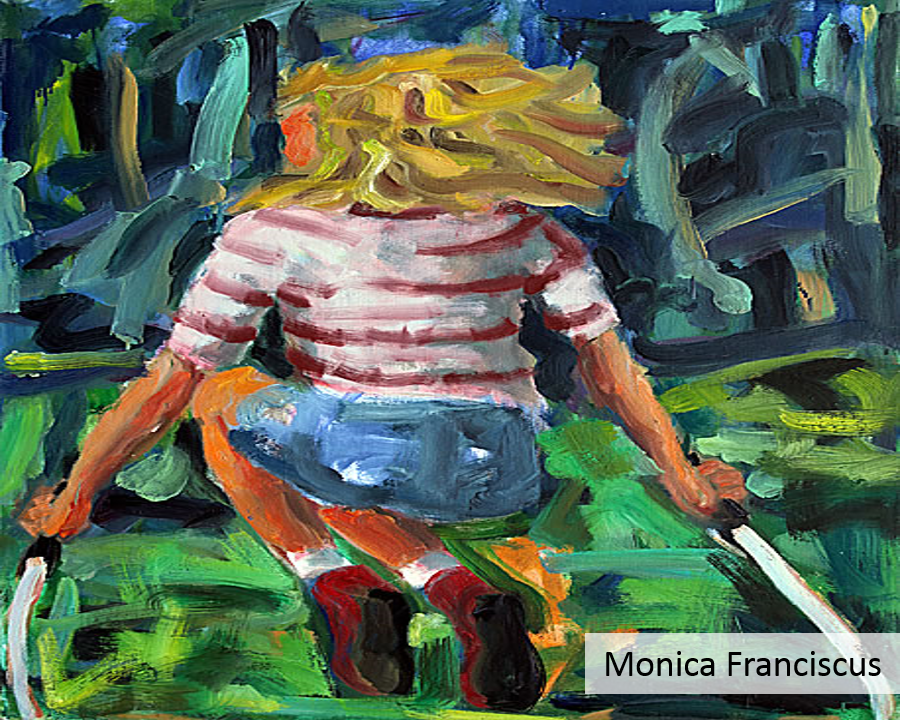 Artist's Statement: I left for Europe to work in Business for five years and I learned three languages fluently. At 27 I decided to leave business: if I was going to put so much work into another's company I might as well put that energy into what I wanted to do. Painting had not been an option; risky, irresponsible, reckless. Up until now I'd been successful in attaining my goals and had lived by raising the bar, jumping higher. I joined an art class at the American College in Rome with a Yale MFA teacher who pointed me to The New York Studio School. Once there, I was among the oldest and had never drawn from the figure and had never heard of some of the items on the class supply list; the idea of different types of paper confounded me not to mention a #9 lead.
After two and a half years of 8 hours a day (4 painting, 4 drawing)+ 2 hour evening classes and artist colonies in the summer and every weekend in the studio I was selling work, teachers wanted to trade and I was nominated for a scholarship to Skowhegan from the Studio school. I showed in many places, gave classes, sold all my student work at Art-in-the Yard sales, volunteered teaching art to terminally ill children, was faculty at art centers, gave classes at museums and elementary schools. I have boundless energy and am bold, straightforward and uncomplicated. My work reflects this with color, rhythm, its provocative nature, simplicity and sense of joy.I work with sand, oil, acrylic and I draw a lot with oil pastels, colored pencils and #2, 6, 9 thick lead 'pencils'. I work quickly in a sort of premier coup or first touch – not too fussy, more expressionistic.
---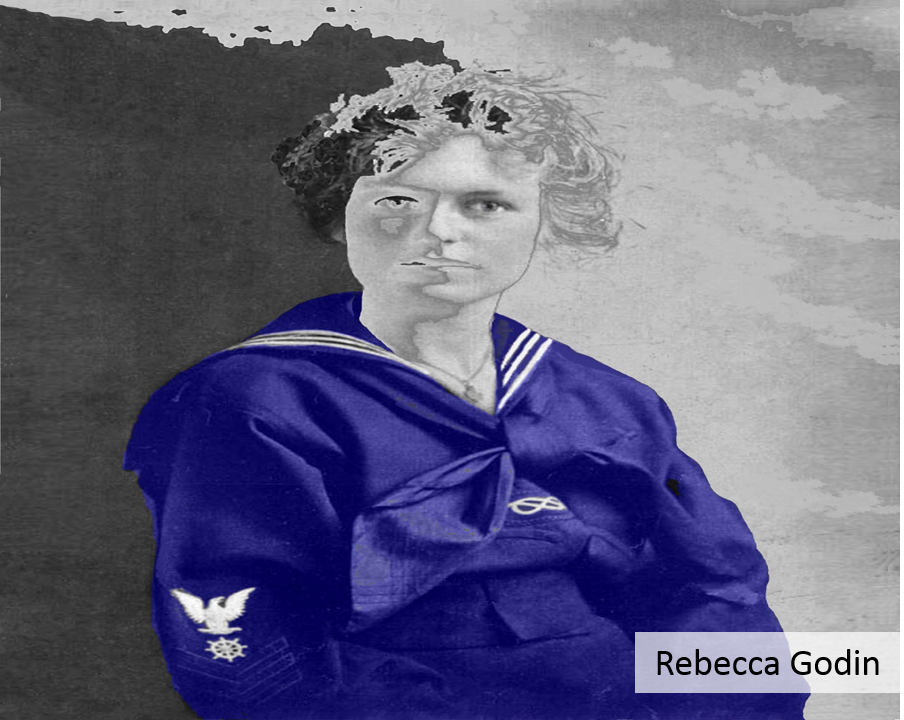 Artist's Statement: Time outdoors, travel and archaeology influence and inspire me. I often exhibit in and curate thematic, multimedia or feminist shows. My goal as an artist/teacher is to enhance the skills, creativity and invention that expand every area of our lives.
---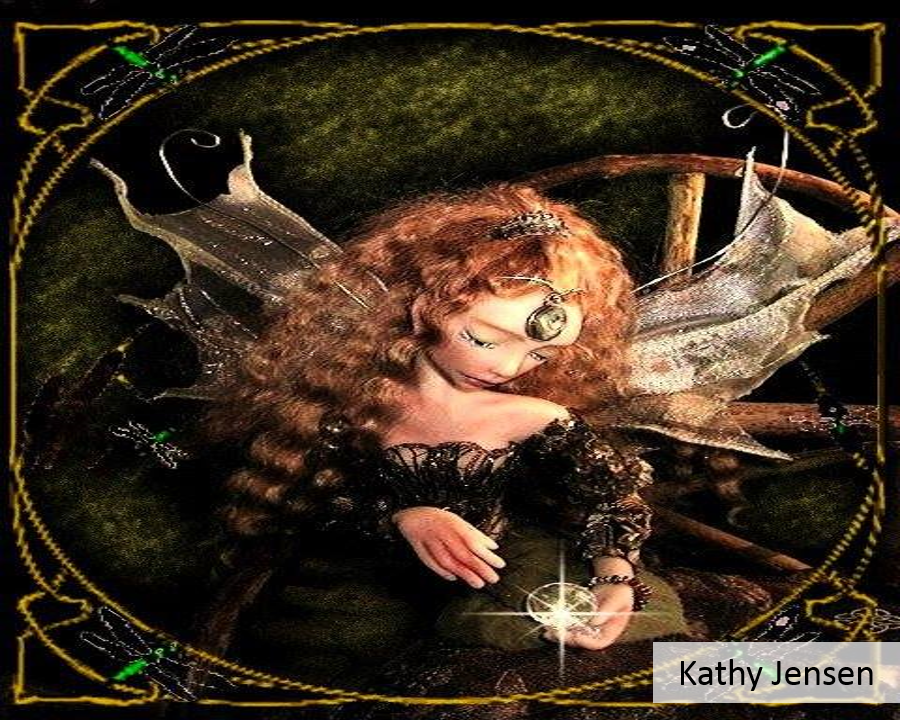 Artist's Statement: I honed my creative skills ever since I was a child, but came into my own in the 80's when I began sculpting one-of-a-kind santas and faerys. My creations are sought after across the globe and have been published in art doll magazines internationally.I can usually be found in my Adirondack studio daydreaming my newest character into being. I draw inspiration and encouragement from talented family and friends.
---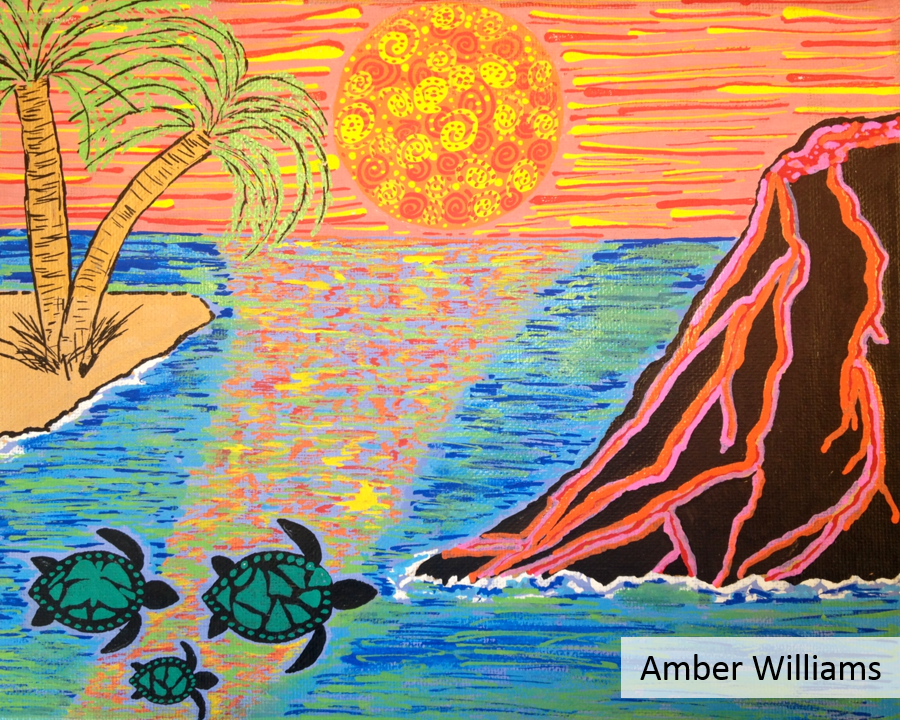 Artist's Statement: Being creative came naturally to me because I grew up surrounded by a family of skilled artists. The skills in my family range from jewelry designers, to painters, sculptors, knitters, purse designers and woodworkers. Inspired by my multi-talented family members, I was always looking for new ways to further develop my artistic skills. This propelled me to take a painting course at NYU while pursuing my career in education. During this class I gained a greater appreciation for the use of color, texture and lighting. Later in life, I used the knowledge I gained from this course to blend colors, patterns, and designs in a unique way.
After university, my desire for artistic development continued. So under the tutelage of my aunts I refined my jewelry making skills. My passion grew into more than just a hobby when I started to get more and more requests for my handmade jewelry. I realized this was my true calling and started my own business, Cryptodynamic Jewels. Crytpodynamic means: having a secret or hidden power. I believe that within each creation there is a hidden message, or story behind it. This is what fascinates and motivates me to create. I sell VinMod jewelry (the combination of vintage and modern findings) as well as paintings, and other artistic designs.I continue to create both jewelry and other works of art and sell them locally at the Owego Antique Store in Owego, New York and online. My ultimate goal is to be able to bring a vintage feel to a modern life and provoke a smile through the use of my colorful paintings, creations, and photographs.