[catalog-8 cat="Products"]
Foundational & Remedial Reading

Boost is a foundational reading program designed to address the underlying deficiencies in speech and language skills that hold readers back. Each lesson is designed to build a solid speech foundation, ensuring that all students have the cognitive skills necessary for fluent, meaningful reading. The Boost Reading Program can be used as a remediation tool for struggling readers.
Click below for a glimpse of the Boost Software
Skills Taught
Boost Reading Program dramatically improves decoding, fluency and comprehension. Upon completion students will find reading easier, smoother and more meaningful. The Boost Reading Program provides interactive speech, language and reading exercises that are highly engaging and educational.
– Sound Discrimination
– Word Discrimination
– Sound Contrasts
– Whole Word Contrasts
– Phoneme Manipulation
– Letter Manipulation
– Middle Vowel Discrimination
– One Sound Spelling
– One Spelling Sound

– Blending
– Rhyming
– Rhyming
– Short & Long Sounds
– Voiced & Unvoiced Sounds
– Beginning & Ending Sounds
– Vowels & Mouth Movement
– Vowel Flexibility
– Word Manipulation

– Sentence Construction
– Syllable Construction
– Word Error Detection
– Sentence Error Detection
– Automatic Naming
– Sentences from Fragments
– Concept Formation
– Active Sentence Reasoning
– Listening Comprehension
The Boost On-Line Program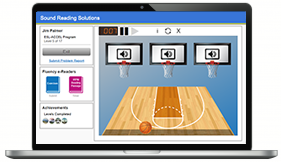 The Boost Online Program provides the skills and strategies students need to become independent readers. Boost includes over 200 brief, highly educational engaging activities. Embedded assessments every four levels help track student progress.
Readers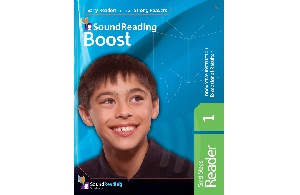 Readers are used for students to practice mastering authentic text. They are designed to provide a stepping-stone to real reading material. The readers include fluency warm-ups, word retrieval, syntax exercises, sentence formation, comprehension exercises and short re-readable stories. The readers are developmentally sequenced, providing guided reading practice that leads to independent, grade-level or above grade level reading.
[su_spacer size="5″]
[su_row][su_column size="1/4″][su_lightbox type="image" src="http://soundreading.com/wp-content/uploads/2015/04/Boost-Reader-Sample-Page-pg.4.png"]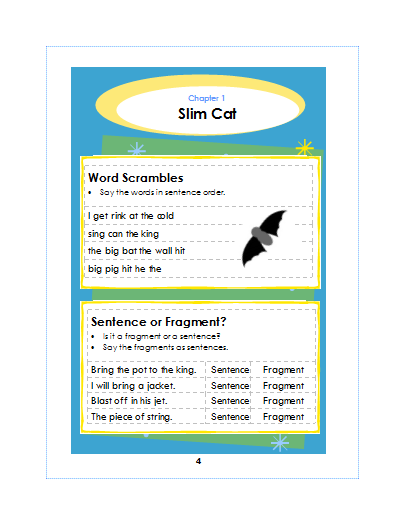 [/su_lightbox][/su_column][su_column size="1/4″][su_lightbox type="image" src="http://soundreading.com/wp-content/uploads/2015/04/Boost-Reader-Sample-Page-pg.12.png"]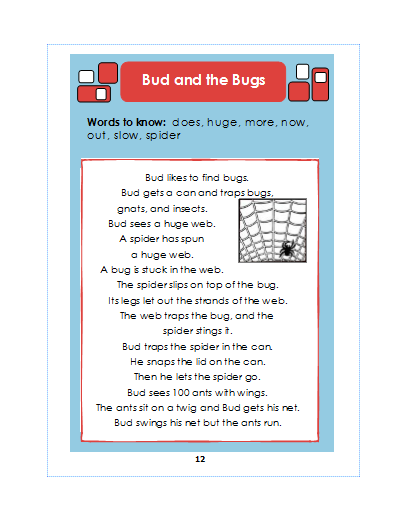 [/su_lightbox][/su_column][su_column size="1/4″][su_lightbox type="image" src="http://soundreading.com/wp-content/uploads/2015/04/Boost-Reader-Sample-Page-pg.13.png"]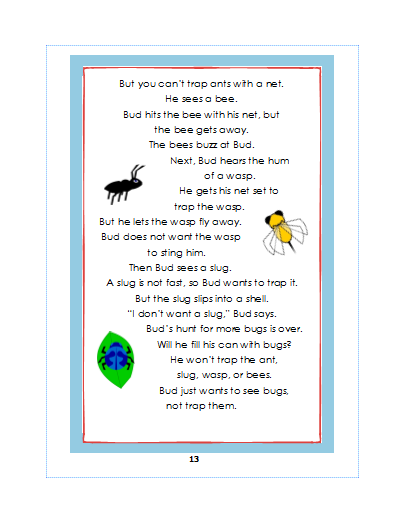 [/su_lightbox][/su_column][su_column size="1/4″][su_lightbox type="image" src="http://soundreading.com/wp-content/uploads/2015/04/Boost-Reader-Sample-Page-pg.26.png"]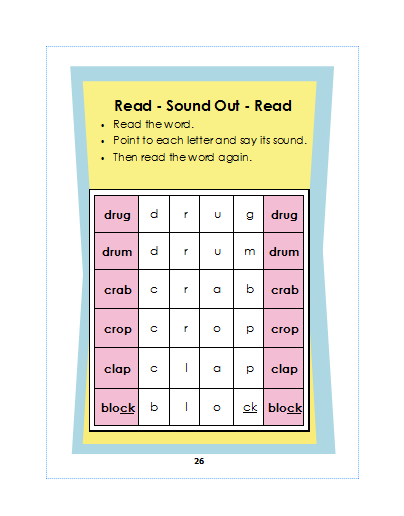 [/su_lightbox][/su_column][/su_row]
[su_spacer size="5″]