Equitable Literacy Intervention
for Multilingual Learners of All Ages
Sound Reading recognizes the unique challenges that come with learning the English as a non-native speaker. In order to deliver empowering intervention, Sound Reading has developed an ELL Accelerator Suite. This Suite adds three (3) additional programs to Sound Reading's Program Scope.
ELL Students receive three (3) additional
ELL-Focused programs AND four (4) General
English programs
Literacy Without the Memorization
Students struggling to memorize the many rules of the English language have a new road to literacy. Sound Reading uses engaging, intuitive reading activities to rapidly increase students' reading ability.
Sound Reading Online is an all-in-one intervention solution for emergent and pre-emergent readers who:
Sound Reading is Proud to Serve Schools in the States of
Jalisco, Puebla, and Quintana Roo!
Sound Reading is proud to serve schools in Mexico by delivering English Language Learning instruction via Sound Reading's ELL Accelerator Suite. This suite aims to develop essential english foundational skills, surrounding Phonemic Awareness and Auditory Processing. These skills introduce these students to the foundations and phonemes of the English Language.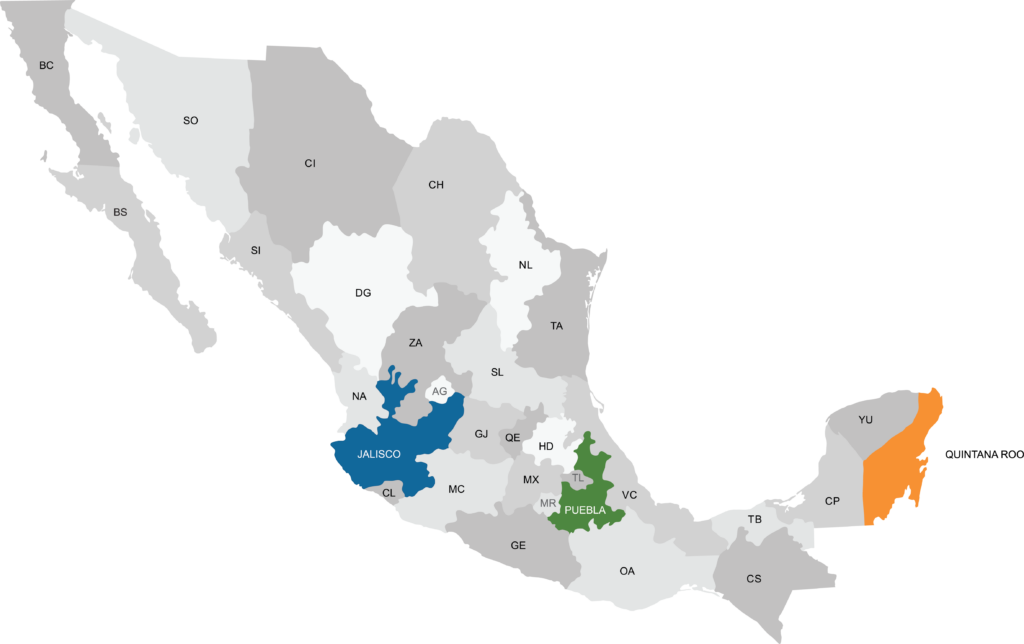 Multilingual Students Gain
Three Additional Programs to Work Through
The Accelerator Suite introduces three (3) additional programs to Sound Reading, specific to the needs of English Language Learners. These programs develop skills required for learning English and the Foundations Suite.
Students who complete the Accelerator Suite may progress into the Foundations Suite
All students begin the Accelerator Suite in Accel-1. Accel-1 focuses on developing a basic understanding of phonemic awareness and auditory discrimination within the English Language. This program is easy to follow along and uses auditory and visual cues.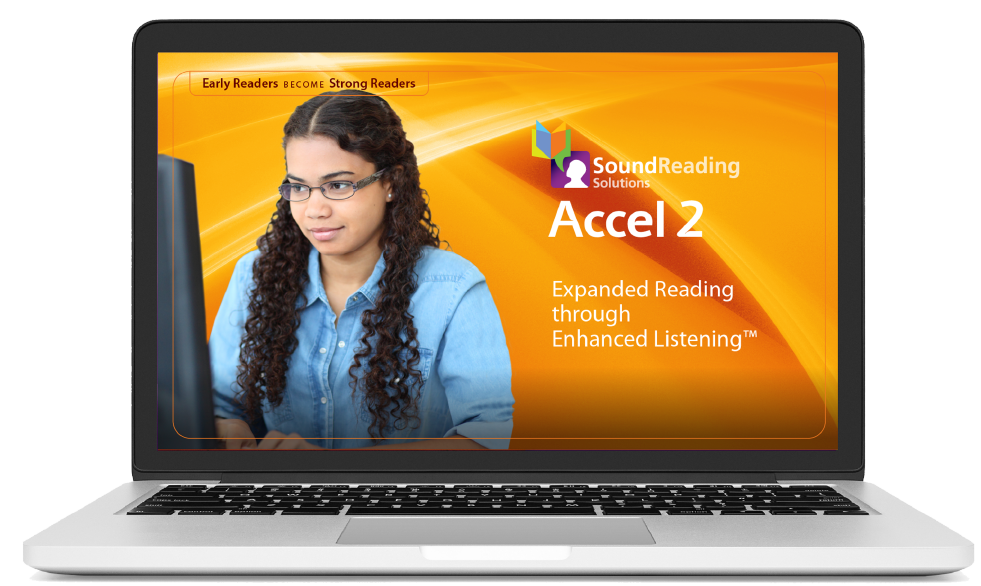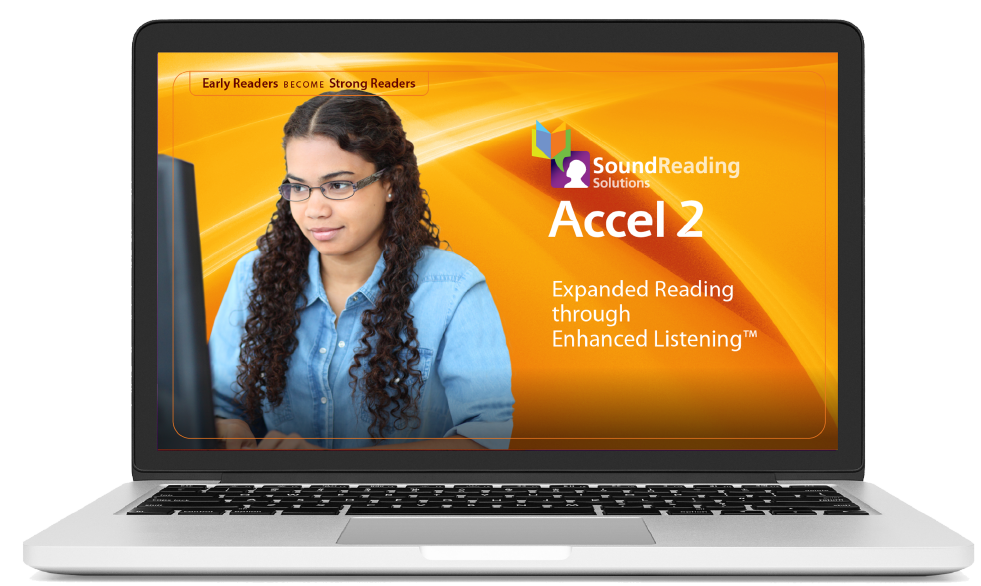 Accel-2 acts as a bridge to expand on concepts developed in Accel-1. Increases intensity of foundation skills. Develops a final emphasis on Word Length and Sound Counting while approaching new concepts such as Mouth Moving Vowel Sounds.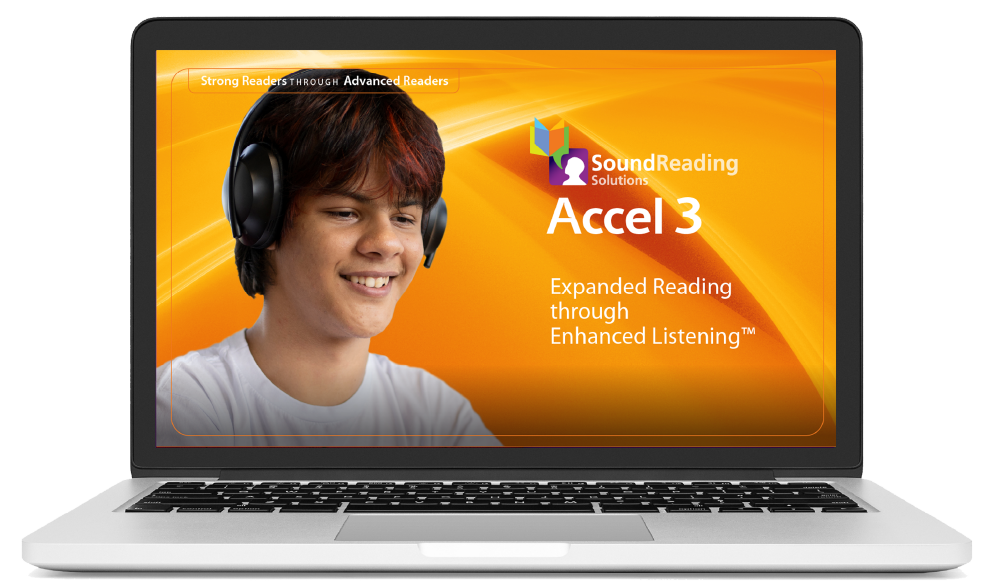 Accel-3 increases the intensity of practiced skills in order to empower and prepare the student for the Foundation Suite. Final foundational skills are introduced at a basic level. Once students complete Accel-3, they may retake the Assessment to be placed in the Foundation Suite.
How Often Should My Child Use Sound Reading?
Students should use Sound Reading for 20-30 minutes at least five (5) times a week. Repetition and progressive intensity are key points of the program. As your child progresses, they will be exposed to increasingly difficult exercises. This strengthens your student's skills and builds a robust foundation for literacy.
$189 for a Single 'Seat' of Sound Reading Online.
Have multiple children? Every extra 'Seat' is $50.
It's that simple.
Pricing
Unlimited Access to Seven Rapid Intervention Programs
ELL Accelerator Suite
Complete the Accelerator Suite and move into the Foundations Suite!
Up to $180 in Free Value
Your child can work to unlock up to 3 additional Companion Readers, based on their program level.
Work 1-on-1 to strengthen learning connections and develop a positive relationship with reading that extends outside the stress of the classroom.
Take a leap into literacy with online activities encoded with intuitive, research-backed methodology. Sound Reading's errorless learning ensures your child develops a positive learning relationship with reading.

Build 39 essential literacy skills encompassing:
For a Single Student.

Need More?
Each additional seat is $50
Results Focused Intervention
Auto-generated reports bring you closer to your child's learning with data driven insights.
Sound Reading is best used by readers behind their grade level. In as little as 6 weeks, your child can gain 1-2 Fountas and Pinnell Reading Levels.
Frequently Asked Questions
Sound Reading Online delivers empowering results through a unique approach. Read some commonly asked questions to get some questions answered.