---
Sound Reading's Brand-Ready Literacy Kit:
For Your CSR and
Corporate Volunteer Initiative
---
Give back to your community with Sound Reading's Brand-Ready Corporate Literacy Kit. Develop connections between your employees and local students through powerful, instructional literacy tutoring.

This 15-week program is already developed and has proven success with the United State's largest corporate volunteer tutor program.

With no special certifications required and only 30 minutes of online training, your employees can begin immediately.
Get a Quote Today!
Give the Gift of Reading:
Bring an Impactful Literacy Program to Your Local Community
Sound Reading's Literacy Kit program takes place over 15-weeks and is designed to be used as a Tutor-Student teaching device. Partner your employees with local students to teach essential reading skills through an intuitive and engaging way!
Unlike other Corporate Social Responsibility (CSR) Literacy Kits, Sound Reading's program actively teaches students how to read by developing essential reading skills. Sound Reading is not a phonics program, but instead focuses on phonemic awareness skills through practical application.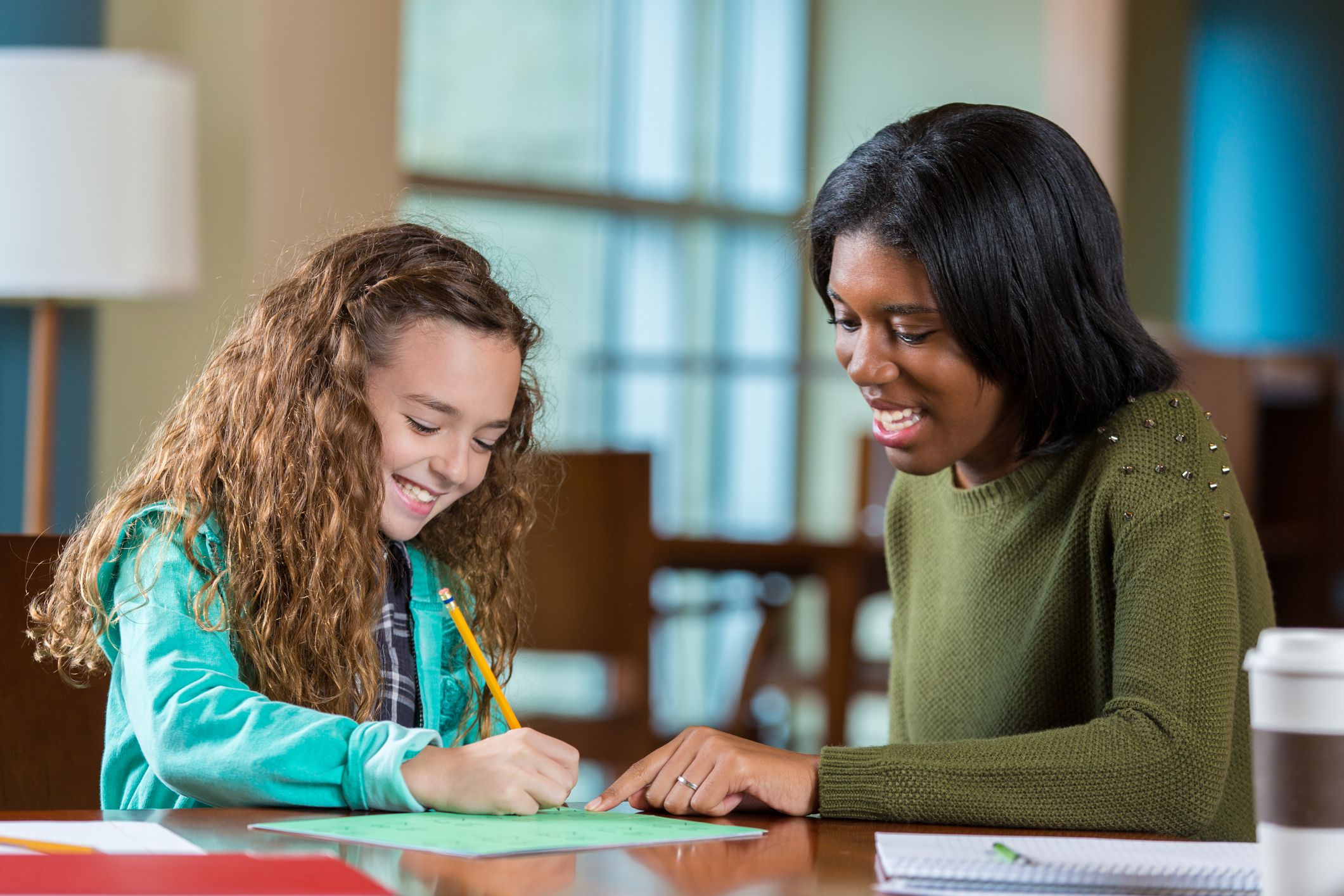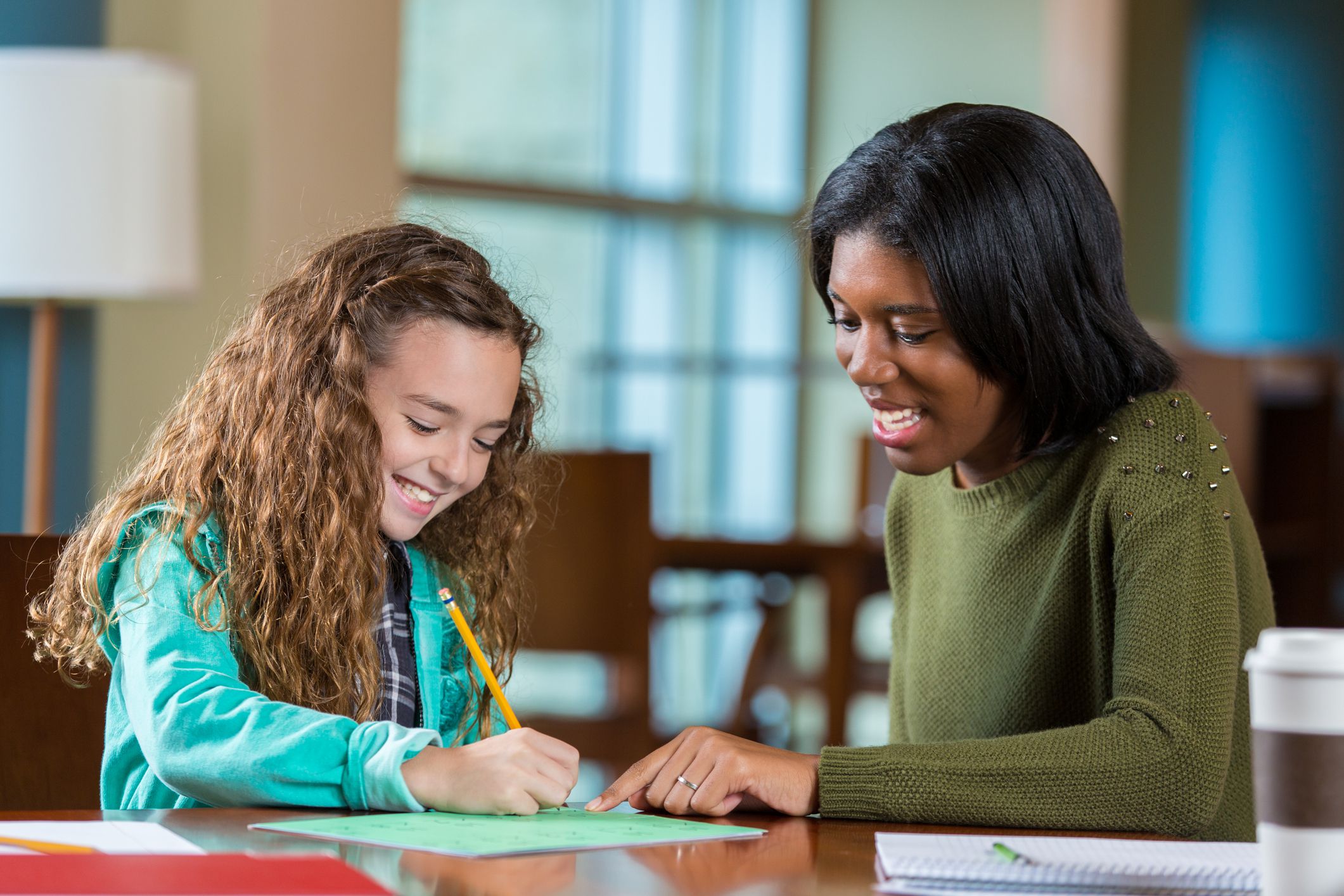 A Powerful, Portable,
and Easy to Use Literacy Kit, Customizable to Your Brand
The Sound Reading Brand-Ready Literacy Kit has been developed and tested through years of use in hundreds of schools in Mexico, Canada, and the United States. This Literacy Kit is appropriate for students of all ages and Multilingual/ELL students!

Our Reading Program is already created and tested to success! It's as simple as getting your company logo on the box!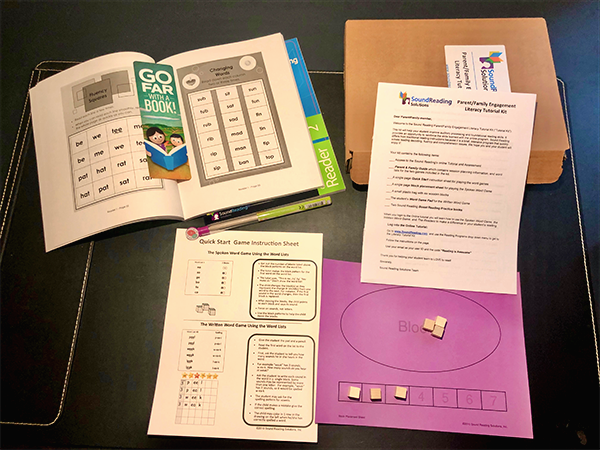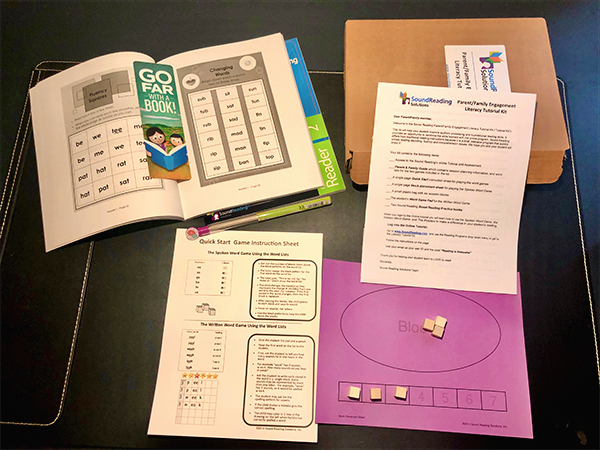 What will be included in Your Company's Literacy Kit?
Literacy Kits with Company Specific Branding
A Research-Based Spoken Word Game
A Research-Based Written Word Game
Two Companion Reader Books
A Tutor Instructional Guide
A 15-Week Syllabus Outlining the Work Done in this Program
Login Information for your Tutor's Online Training
Get a Quote Today
All we need to get started is an estimation of how many students need intervention.

A Sound Reading Education Consultant will respond back with a hand-typed email or phone call!